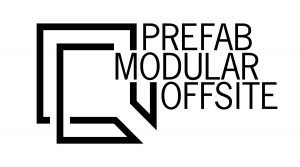 Enabled through digital technology, global labor and skills shortage, PreFab is disrupting the construction industry. As an alternative to conventional construction, offsite manufacturing ensures quicker, safer, more sustainable and more efficient construction.
The PreFab industry is a uniquely individual industry that requires specialized products to achieve the best possible efficiency. At ARDEX we pride ourselves in our innovation focus, and for Prefab, that means developing solutions suitable to your specific needs, tailored to your manufacturing process.
The ARDEX approach also includes field support, technical training, education and testing. Through our dedicated technical service teams, we offer access to a wide array of expertise to support our customer's operations and are able to supply a full solution for both products and services to support the most efficient processes. As an innovation leader in our industry, we welcome the opportunity to also develop customized solutions for our customers' needs – completing our service offering to be a partner for the PreFab industry.
Product Segments
Precast
Elements
Prefabricated Bathroom units/pods (PBU)
Prefabricated Prefinished Volumetric Construction (PPVC)